Our History
The Bay County Fair Association was incorporated as a not for profit corporation in 1945. The early annual Bay County Florida fairs were held at various locations in Bay County. The early Fairs were well attended drawing as much as two to three thousand visitors. As time passed and the Fair began to draw larger and larger crowds the Bay County Fair Association began an effort to acquire a permanent home better known now as our Fairgrounds located at 2230 East 15th Street Panama City, FL. 32405.
By 1998, Fair attendance had grown to more than 40,000 attendees. The Bay County Fair offers much more than just entertainment. We offer a look at the history and heritage of this area as well as educational tips in such things as agriculture, homemaking, arts and crafts, cooking and canning, farming, horticulture, animal care, and farmers market.
The Fairground is also the meeting location for the American Legion, W.C. Cooper, SR. Post #66 DAV Chapter 17.
Please take this opportunity to share our new Website and Facebook page with your friends. It's a good way to help us all stay connected. If you need to contact our Fairgrounds Manager please do so by calling 850-769-2645.
Our Board of Directors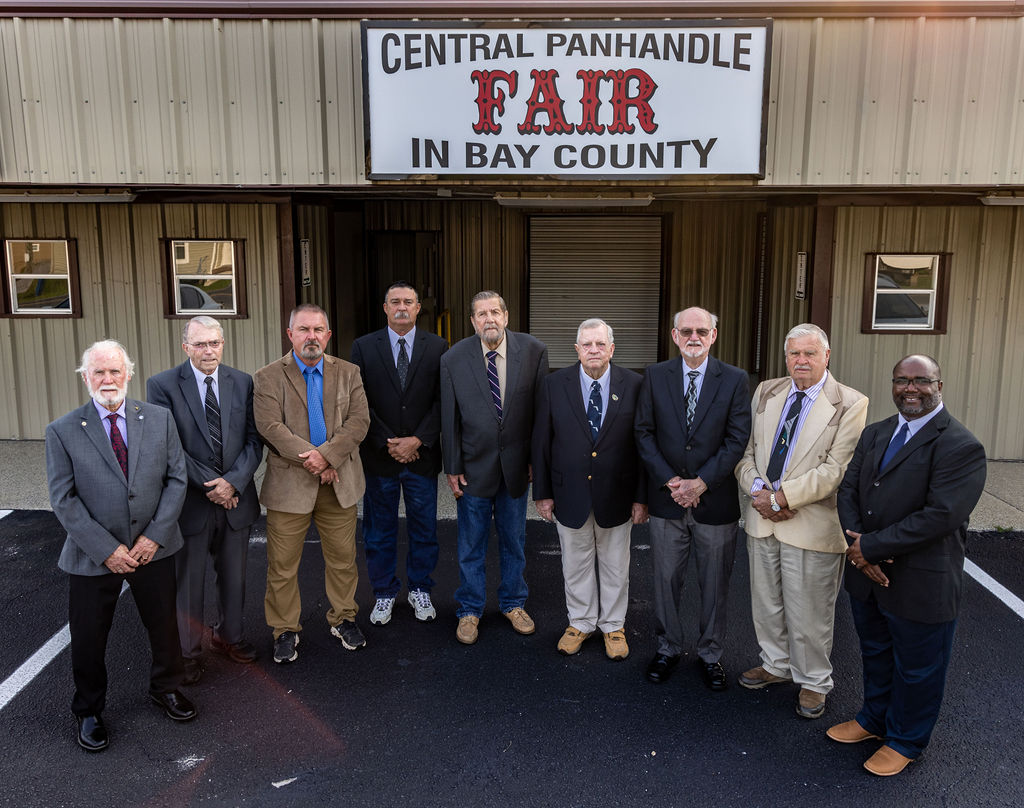 2022 Officers and Board Members
Jim Hixson – President
Herb Strange – Vice President
Henry Goines – Treasurer/Secretary
Paul "Tony" Vincent – Board Member / Fair Manager
Jim Jenkins – Board Member
Robert Turner – Board Member
Johnnie B. Wilson – Board Member
Gene Peoples – Board Member
Tommy Loftin – Board Member